Can Content Cleaning Prevent Irreparable Fire Damage in Cedar Hill?
3/15/2021 (Permalink)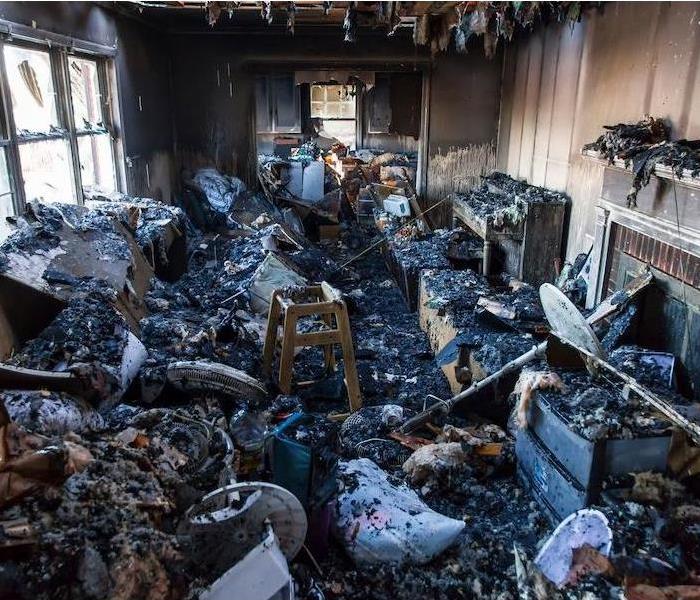 You can contact our professionals 24/7. Our fire damage experts are trained in fire & smoke restoration, odor control, upholstery and fabric cleaning.
SERVPRO Professionals Can Clean Soot and Smoke Residues Before Unnecessary Damage Occurs.
Fires are one of the consistent threats that Dallas area communities like Cedar Hill face regularly. Despite how rapidly these emergencies can develop, homes do not have to become overwhelmed by carcinogenic hazards like soot and smoke residues. We have efficient cleaning strategies to target these particles and soils before staining and damage to the finish occurs.
How Can Soot Get Removed from Contents?
Your personal belongings are among the most challenging items to protect and clean after a fire in Cedar Hill, often because they are located in the areas with the most significant concentrations of soot, odors, and other contaminants. Relocating your possessions can be an initial step to protect them, but they often require off-site cleaning and restoration at our SERVPRO facility. These cleaning options include:
Ozone chamber deodorization
Drying
ESPORTA Wash System gentle cleaning
With how damaged your possessions and personal belongings can become, our SERVPRO of Southeast Dallas County team can help with thorough cleaning and recovery strategies for your Cedar Hill property. Call us today at (972) 227-0800.