Ultimate Solution for Flood Damage in Dallas Homes
11/30/2019 (Permalink)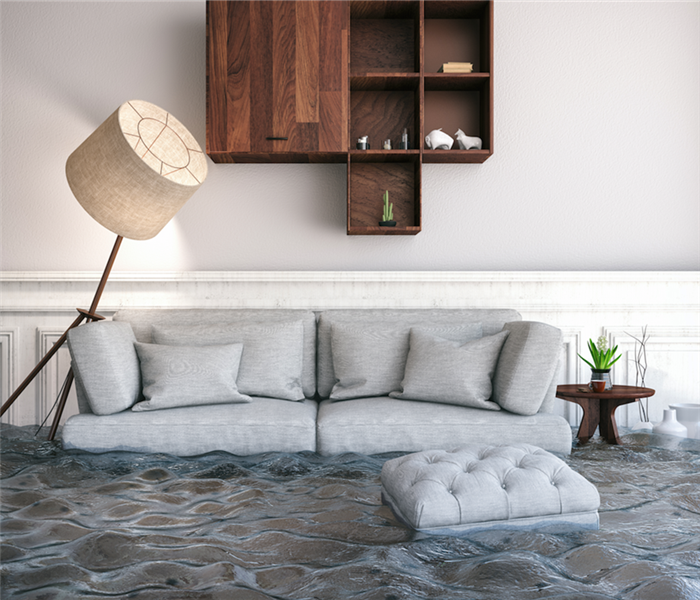 Quick action when your home is flooded can save both the contents and the structure of your home. Call SERVPRO immediately.
Flood Damage Dallas – Highly Trained and Experienced
From floods to dust storms, Dallas experiences many disasters throughout the year. Some are small, affecting one or two buildings, while others can impact an entire neighborhood. Flash flooding often occurs after a torrential downpour. It may not even rain that hard near your building, but a flood can materialize quickly as the rainwater collects and overflows flood channels.
SERVPRO can react to flood damage in the Dallas area in less than 4 hours. We are available on a 24/7 basis. Our teams rely on the expertise of over 30 IICRC-certified technicians across several specialties to help our clients deal with the damage caused by a flood to their home or commercial space.
Assessing the Flood Damage
Experience has shown that assessing the damage caused by the flood is one of the top priorities. Our crew chief reviews safety conditions, contamination issues, and steps that can be taken immediately to mitigate the damage. A fast response can reduce ongoing damage, causing less. Your home or business can be restored quickly.
Deploying Equipment
Every job is different. That is why we stock our 40,000 sq. Ft. facility with an extensive amount of equipment we can call on to extract water from buildings, disinfect areas if needed, clean the contents, and dry the structure before restoration. Deploying the right equipment to your location reduces the damage and the time it takes to restore your home or business.
Flooding May Present Special Challenges
Floodwaters carry all kinds of debris, including physical items such as rocks, sand, even furniture, as well as contamination from a variety of sources. Whether it is microbial contamination or bio-hazards, we have the skillset to remove these hazards while protecting your employees and family. Flood cuts may be required to root out hard to get at moisture areas and avoid mold infestations. Our applied structural drying technicians ensure that all areas of your building are dry and ready for reconstruction.
Call SERVPRO of Southeast Dallas County at (972) 227-0800 for 24/7 service. We proudly serve Cedar Hill, Lancaster, Hutchins, and the surrounding areas. We're Faster To Any Size Disaster.
Click here for more information about the city of Dallas.