Can Homeowners Diagnose Mold Infestations in Dallas Houses?
1/6/2022 (Permalink)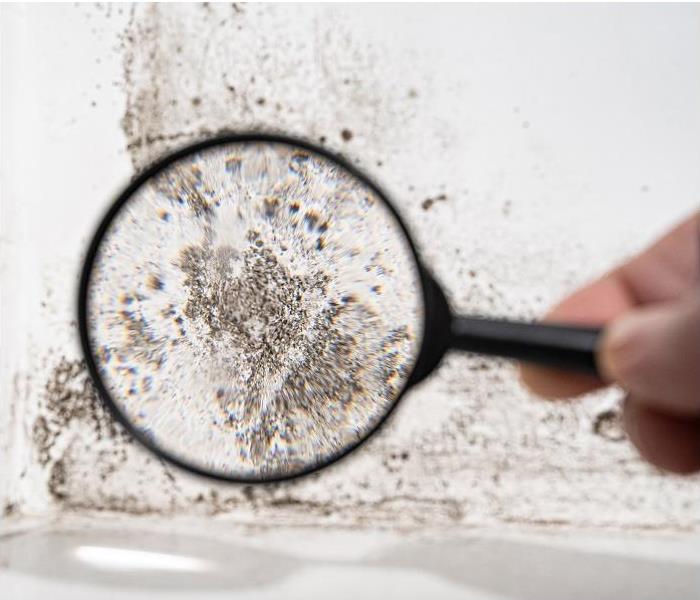 Poor ventilation and high humidity or moisture can create an ideal environment to support active mold colonies.
Signs of Mold Can Help Dallas Property Owners Learn Where Remediation and Repairs are Needed
Mold is not a disaster that many Dallas homeowners plan to face, and the conditions get overlooked or underappreciated when they exist. Many property owners do not recognize when effects exist that should have them notifying and securing mold remediation specialists like our SERVPRO team.
Moist and Damp Conditions
Among the first indicators of a need for mold damage remediation in Dallas homes are persistent moisture and damp conditions. Poor ventilation with constant humidity or moisture concerns create an ideal environment to support active colonization.
Harsh Mold Malodors
One of the most direct indicators of mold growth and active colonization is a harsh odor that overwhelms the affected areas. Confined spaces like attics and crawlspaces can emit strong, offensive odors the more the organism spreads and finds new hosting materials as food sources.
Physical Spotting
Another indication that mold colonies are forming on sensitive hosting materials like drywall and ceiling tiles is spotting. Mold exists in various colors, from green and black to brighter yellows and oranges. If spots of any kind begin to form in damp areas of your house, this may be mold.
Removing Mold Colonies
Once our Institute of Inspection Cleaning and Restoration Certified remediation team has verified mold colonies and microbial threats, we can begin the intricate process of removing them while causing as little destruction to hosting elements as possible. Depending on the severity and placement of active colonization, some mold removal options include:
Surface cleaning
Sanding
Abrasive cleaning
Controlled demolition
Knowing how to identify possible mold growth in your home and notify the appropriate parties is vital to keeping your home safe. Mold can be destructive and damaging to hosting elements, making it imperative for swift remediation by our SERVPRO of Southeast Dallas County experts. We can help 24/7 at (972) 227-0800.