Where There are Fire and Smoke, Dallas Residents Need Skilled Remediation
4/19/2021 (Permalink)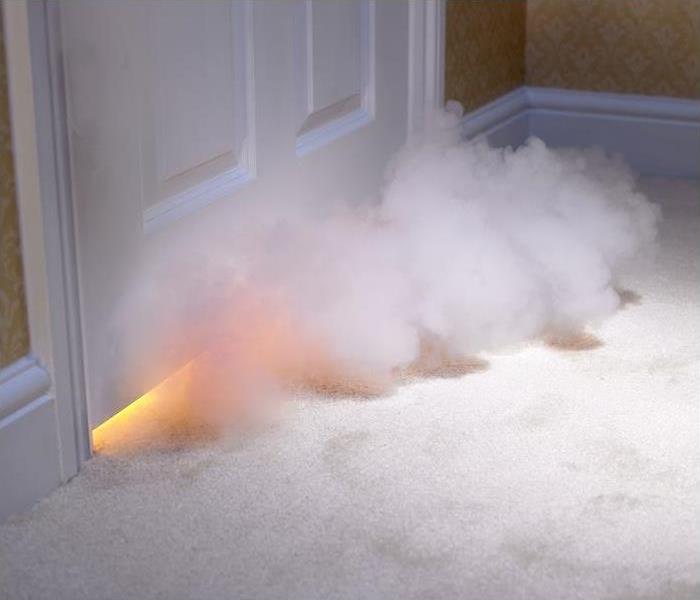 No matter how small the fire, smoke and soot travel throughout your home. SERVPRO knows how to clean and restore your fire damaged belongings.
Call SERVPRO to your Dallas Property to Handle Detailed, Efficient Fire and Smoke Remediation
Fire and smoke damage restoration and cleanup is something we do best here at SERVPRO. Whether you have a small kitchen fire or the need for smoke remediation after a garage fire, we have IICRC-certified technicians to get results quickly. We know what it takes to ensure no stubborn smoke odors linger after a fire, which is how we make it "Like it never even happened."
There are many lasting effects of smoke damage if you are not careful. When you contact us for fire and smoke remediation in Dallas, we come to your home so that we can restore your interior back to pre-fire condition.
Some of the lasting impact that smoke and soot residue can have include:
Smoke particles can root themselves deeply into porous materials
Walls and ceilings can stain and deteriorate over a short period
Furnishings can become riddled with stubborn residue that causes lingering smells
Soot particles and smoke residue are corrosive, which can leave pitting on glass and significantly damage chrome, stainless steel, and other materials
Smoke damage is no match for our team at SERVPRO Southeast Dallas County. We have the smoke remediation and fire restoration techniques necessary to bring your home back to life. Call us 24/7 for emergency service at (972) 227-0800, and you will have a crew at your door within hours to get to work.