What Can You Help With for Mold Damage?
9/30/2016 (Permalink)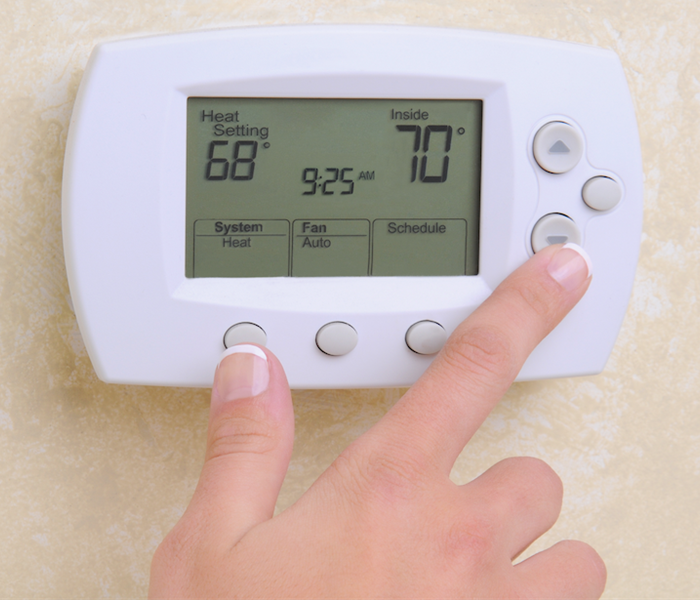 Turning off your HVAC system can help stop the spread of mold. Call SERVPRO quickly to start the remediation process!
SERVPRO Certified Technicians are Standing by to Remediate Your Mold Damage
Mold is difficult to remove from a residence, and can sometimes be dangerous, so homeowners are advised to generally let the SERVPRO team work and avoid directly cleaning up any mold. However, there are a few crucial factors you can help to control before technicians arrive or with their guidance. Controlling these factors may help us to get a jump-start on the mold remediation process and hasten the whole ordeal. Note that we always advise you to stay away from mold-affected areas and to never directly interact with them, as your safety comes before anything else.

Turn off the HVAC System

If you've already found mold damage in your Lancaster home, turning off the HVAC system will help our technicians to get a better control of the temperature in the room and will slow or stop further spread of mold spores. We rely on thermal tools for mold detection, treatment, and drying, and a powered-on HVAC system will only impede those tools. We also may need to use air movers to set up a specific airflow pattern in the room, which would come into conflict with any active AC unit. By turning off the system from the start, you help to ensure that our technicians' jobs will be a lot easier and that the mold will spread slower.

Stop any Humidifying Machines or Fixtures

Anything in your home which may increase humidity must be turned off as soon as you find signs of mold growth. Misters, humidifiers, steam producers, or any machine which creates steam or water vapor is a potential problem for our technicians and is directly accelerating the growth rate of mold in your home.

Assist Technicians and Take Their Advice

It can be difficult for some homeowners to trust our technicians and their advice, but following the directions of a trained professional and helping them when you can will always do your home good. If the technicians ask for any assistance from you, helping them will most likely speed up the process and reduce costs.

SERVPRO of Southeast Dallas County is knowledgeable and experienced in mold damage remediation of all types. If your home has suffered mold damage, you should call us right away at (972) 227-0800 so that we can respond quickly and get started on remediation.