Mold Damage Remediation Options That Every Resident Of Dallas Should Know
7/18/2018 (Permalink)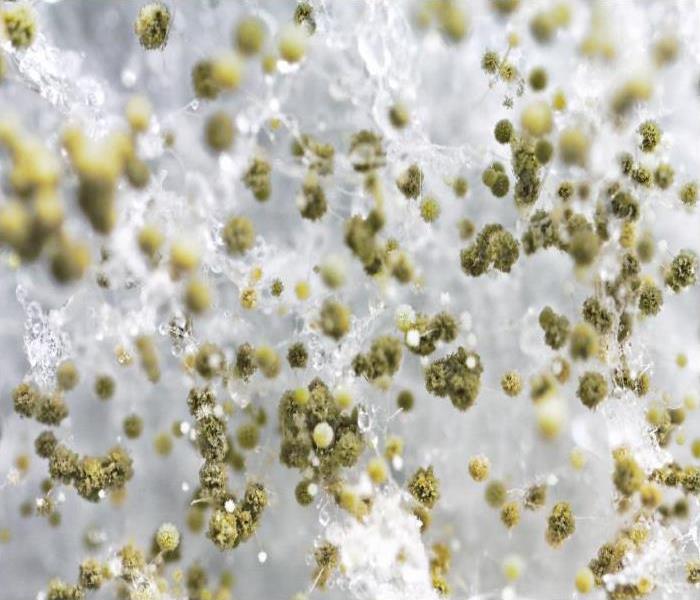 Mold spores continually move, and once they land on damp areas, they start to grow and digest materials to survive.
Mold Damage Remediation
Mold spores continually move through the indoor and outdoor environment, and once they land on damp areas, they start to grow and digest materials to survive. The gradual digestion of materials leads to mold damage. There are different types of molds, and all of them have the potential of causing health effects to Dallas residents, which is enough concern to start mold remediation or clean up as soon as possible.

To avoid mold damage in your Dallas home, our SERVPRO technicians address the moisture problem. If the humidity in the building is uncontrolled and there is no adequate ventilation, there is a possibility of experiencing moisture buildup. Roof leaks and gutters that are not correctly functioning can also be part of the moisture problem. The key to solving such an issue is identifying the moisture problem and stopping the source of the water.

Formulation of the remediation plan is so important when we arrive at the site. At this stage, we determine the level of contamination and assess all the damaged materials. The plan also outlines the Personal Protective Equipment (PPE) to use during the restoration, the containment measures to put in place, and the procedures to use when removing the mold. Our primary goal is to protect the occupants, our technicians and prevent the spread of the mold spores to clean areas.

We usually turn off the HVAC systems and check its filters for possible contamination. Our SERVPRO team understands that mold grows on hidden surfaces and as a result, we check under pads and carpets, behind wallpapers and drywall. Sometimes it can be challenging to investigate hidden mold challenges, so we use moisture meters and sensors to detect possible water problems. Communication with the occupants or the owner of the building continues until we achieve the structure's preloss state.

SERVPRO of Southeast Dallas County offers emergency services that meet commercial and residential cleaning and restoration needs. Call us at (972) 227-0800 to return your property to its earlier state.
Click here for more about Dallas.