Dallas Commercial Water Damage
6/5/2017 (Permalink)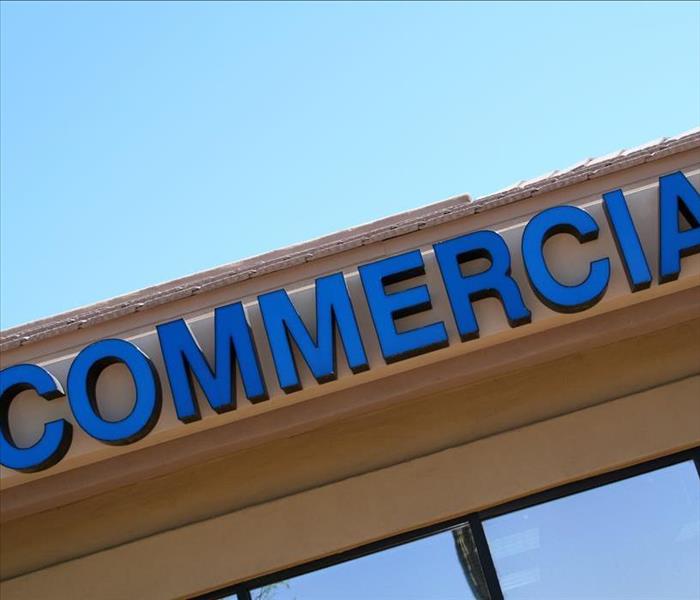 No matter how severe the water damage may be, SERVPRO of Southeast Dallas County will be there to help!
Water Damage in Your Dallas Commercial Property?
For a business, disaster means twice the cost. Even a partial shutdown or temporary closing means income lost that could have gone to repairs and restoration. Worse for a small business, the loss of several day's receipts may affect their ability to meet payroll that week.
SERVPRO understands that commercial water damage to a Dallas sporting goods store means this and even more. The first bill that gets paid late can turn into a flood of missed and late payments that does as much damage as a broken inlet pipe. It is our job to reopen the doors as quickly as possible and keep the costs to a minimum.
The emphasis on restoration for a sporting goods store is removing water and drying out the structure and various types of store property. We first eliminate any standing water to provide a safe environment for our team members and the business owners. Our SERVPRO technicians bring in pumps and generators if needed to remove water over two inches in depth. If the amount is less than two inches, we bring in water extractors.
These devices quickly remove standing water and are also useful to draw water out of carpets and floors.
As technicians remove water, other team members begin the process of setting up dehumidifiers to dry the air and property inside the store. Depending on the size of the machine, we can draw more than 20 gallons of water from the air each day. To speed up the process, we also set up air movers at key points inside the store and all entrances. The idea here is to replace the damp, inside air with drier air from outside the affected structure.
The dehumidification process is also very useful to dry property that has absorbed more moisture than normal but not soaked with water. For property that is soaked, we move everything out of the water and out of the structure if needed. Technicians use more air movers to force air over the property to dry it before damage sets in permanently.
Locally Owned Company with National Resources
Reopening a business quickly after a disaster is vital to keeping the doors open permanently. SERVPRO of Southeast Dallas County is here to help our fellow business owners get their stores back open to serve our community. If you need our help, call today at (972) 227-0800.
For more information about the city of Dallas, click here: https://en.wikipedia.org/wiki/Dallas