SERVPRO Water Damage
7/5/2022 (Permalink)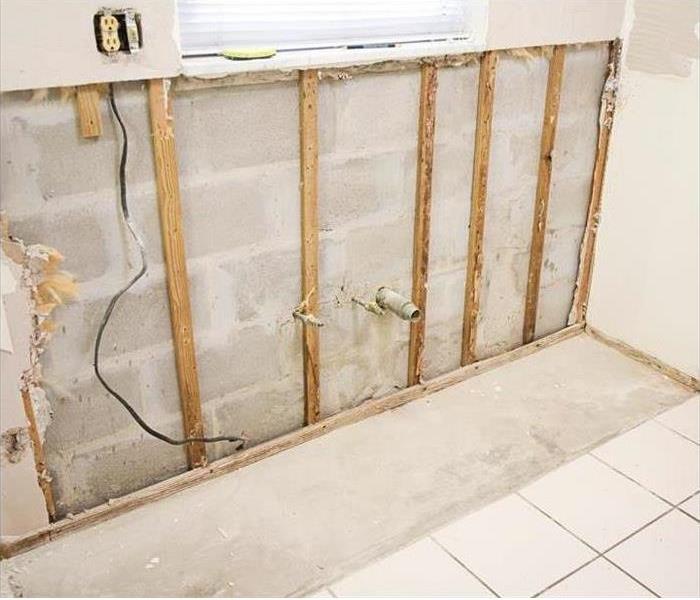 SERVPRO understands that the longer a home is under water, the worse the water damage is to a Dallas home.
Water Damage and SERVPRO
Last year, there was over $50 million in damage from storms and flooding in Dallas alone. Even this late in the summer, thunderstorms still pop up out of nowhere and send people to high ground while watching their property disappear under water again.
SERVPRO understands that the longer a home is underwater, the worse the water damage is to a Dallas home. The key to trying and reversing the damage is to get the water out as quickly as possible. We have some of the most experienced people in the restoration business to get it done and equip them with the best pumps, fans, and more to ensure the job is done right.
Just because you can't see the water doesn't mean you're in the clear; removing the standing water is only the beginning. One of the first things our SERVPRO experts do is determine if there is any wall damage. If there is, our technicians will place an air mover at the base of that wall to extract the water. An air mover is a very powerful, commercial-grade fan that forces the moisture across a wider area, allowing it to dry faster before permanent damage occurs.
A dehumidifier is placed in each room once the air movers have finished their work. These machines pull moisture out of the air and keep it from getting back into wallboard and sheetrock. They also help to remove water from wood floors and door trim.
The dehumidifiers also work with our specialized heaters to draw the water from carpets and carpet padding. Getting this quickly accomplished can save hundreds of dollars in replacement carpeting and padding in just a single bedroom alone. Add in the living room, and the number quickly goes into the thousands.
Locally Company with National Resources
When SERVPRO of Southeast Dallas County takes on a job, it's much more than that. We know that each customer is also a neighbor. To schedule a service call or have one of our inspectors come out to help prevent future water damage, call us today at 972-227-0800.