What Is Controlled Demolition and How Does It Help Water Damage Restoration of Dallas Homes?
9/10/2021 (Permalink)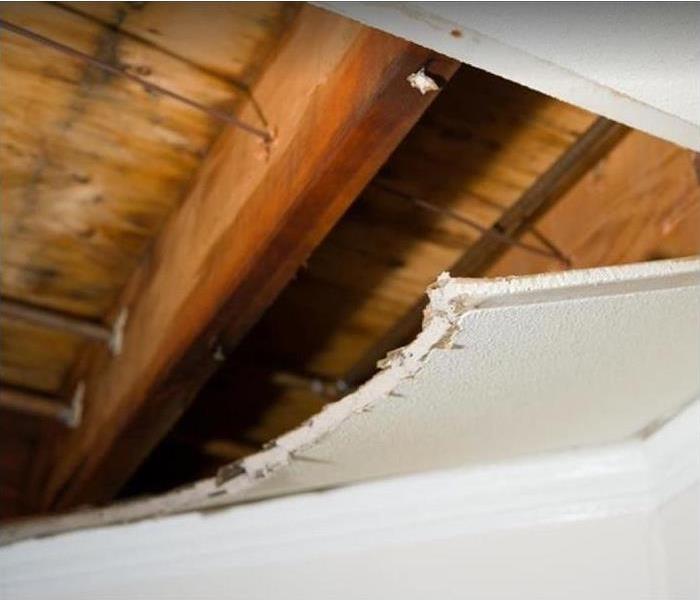 A leak upstairs caused damage to the ceiling. Our team removed the damaged items and completely restored this home.
Professionals Like SERVPRO Expertly Remove Deteriorated Materials during Water Damage Remediation
Water can be highly destructive if there is uncontrolled release into a property. Apart from wetting materials, soiling, or leaving surfaces slick, moisture can also cause significant deterioration of various materials. Sometimes, removing the water from your Dallas home may not be sufficient.
When performing water damage restoration in Dallas homes, professionals evaluate the level of deterioration in structural materials such as drywall, insulation, floorboards, and ceiling panels, among others. Such materials decline in various ways. For instance, drywall might crumble, insulation can matt or lose R-value while ceilings sag. SERVPRO uses controlled demolition techniques to remove only the affected materials, leaving the rest of the structure intact.
Controlled demolition may be necessary after:
Burst pipes
Emergency services water damage
During a controlled demolition, professionals cut sections of wall panels or other surfaces based on the identified level of moisture migration. The process exposes underlying materials or creates room to circulate air into concealed areas. Application of antimicrobial agents to structural supports such as frames is also easier. Our SERVPRO teams are well suited to perform this task since we bring several tools to the water loss site, including powered drills, cutting tools, and hand tools.
Controlled demolition helps water damage restoration in several ways, including:
Saving time when drying a property
Eliminating chances of long-term problems like mold and rot
Guaranteeing restoration of the preloss visual appeal
SERVPRO of Southeast Dallas County uses advanced approaches to address any water damage issue, "Like it never even happened." Call us at (972) 227-0800.